When looking for a new place to call home, it's important to see beyond the aesthetics of paint colors and furniture that may or may not be your taste and, instead, focus on the floor plan, structural design, and other physical elements of the house. Replacing carpets or changing light fixtures are typically simple and affordable changes you can make once you move in. But if certain areas of the residence require repairs, like the foundation or the roof, purchasing a property could become costly.
With Boston's continuing downward trend of available listings, there's only a handful of properties that are up for grabs. And in a bullish market such as the one we currently have, it's a good idea to consider snapping up properties that may need a little fixing. But don't let the fear of having to pay for repairs deter you from buying, though. In some cases, home sellers may be willing to pay for repairs if it will help them close the deal and sell their property. Here are some tips on how you can ask and negotiate:
Reasonable Requests
There are certain types of fixes that are generally 'OK' for home buyers to request sellers make before they agree to purchase the home. Getting a home inspection is a must. Once this is complete and specific parts of the home have been identified by an inspector as needing essential upgrades (electrical wiring, for instance), you can approach the sellers to see if they would be willing to pay for the repairs. Conversely, it is not acceptable for home buyers to make non-essential requests for fixes in a home for sale. This might include painting the property simply because you prefer a different color, or making other aesthetic alterations. Remember to keep your requests reasonable - you don't want to turn off the seller and them to shrug your offer.
Time Is Of The Essence
In addition to making appropriate repair requests, it's also important for home buyers to ask for fixes in a timely fashion. Making requests days before closing may halt a home sale altogether, as the sellers may not be willing to alter their agreement at the last second. This means you will want to ask the sellers to upgrade certain parts of their home early on in the negotiating process. In certain circumstances, home sellers may be willing to pay for home repairs after the sale is complete. To ensure the sellers follow through on their intent to do so, you might want to hire a lawyer to draw up a contract stating the seller's intention to make the fixes within a predetermined period.
What You Can Live With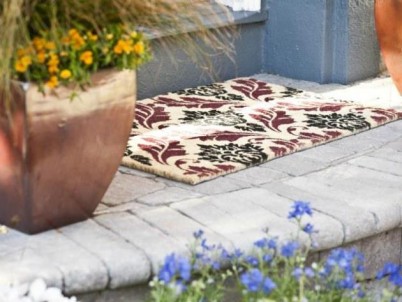 There is a chance that a home seller may be unwilling to pay for repairs. At the preview, you should already determine have some sort of idea of how willing you would be accept the property as-is, without any repairs paid for by the sellers. If the majority of the place is in quality shape (make sure the defects won't impact your ability to get insurance on the property) and you like most features, you just might want to worry about making fixes after the sale goes through.
The key to approaching home sellers about repairs? Communication. Make sure that you or your agent communicate your requests well, as they may be the key to getting your dream home.