If you've been keeping up with the recent goings on with the Boston real estate market, you probably know that we've officially transitioned into a seller's market. Gone are the days when buyers beat out seller's asking prices, and delicately dictate their own price tag. Nowadays, properties fly off the shelf at an average of 10-12% higher than the asking price, making sellers the ultimate winners.
And if you're lucky to be one of them, you know that your property is about to fetch you a hefty payday. But aside from the obvious monetary gains, have you ever wondered what else is in it for you? Selling your property might be a quick escape route to financial freedom, but there are definitely some lessons to learn from it - ones that can help you in the future when you're on your path to becoming a real estate mogul. Keeping these in mind will surely prepare you for your next property purchase and sale, and should further enrich your real estate knowledge bank for that future flip.
It's not your home anymore
Regardless of how long you've lived in your current home, the moment you decided to put it on the market, it is no longer yours. Take out the family pictures mounted on the walls. Your stager should inform you of the no no's of selling, but just in case you don't have one - this tip is definitely an important one. Professional stagers would advice you to strip the walls to be almost bare, with the exception of a strategically placed mirror or two and a couple of small scenic pictures in nice frames. This removes personality, allowing potential buyers to see the house as theirs, not yours. Making it easier for them to put in an offer.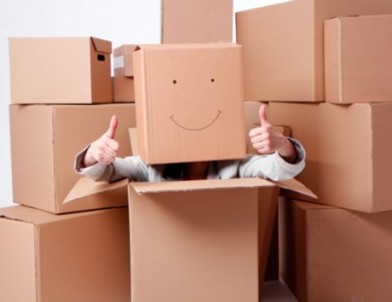 What 'cut the clutter' really means
It's almost common sense that you take out clutter and organize your place before entertaining guests. This applies even more if you're showing it to potential buyers. Putting only the essential amount of furniture in each room makes the space appear larger and more enticing; it also clears out plenty of clutter and leaves room for imagination. Keep in mind that as the owner, expect to have to take out almost everything.
Also, getting a storage rental might not be the worst idea, since you'll probably need to remove sofas, chairs, dressers, cabinets, lamps, televisions, a desk, kitchenware and one-third of the clothes in our closets. Our garage is now filled to the limit with furniture and full boxes. Be prepared to park your car outside.
Those large items might not come back out so easily
You may tell yourself that anything you got in a room in one piece will come back out in one piece. But as anyone who has ever moved can attest, getting a large item, mainly a sofa, through tight doorways can be like trying to solve a puzzle that weighs several hundred pounds. Try to recall which of your furnitures you had to assemble and which ones came as is, so you have a better grasp of how much time it'll take to move and store everything.
Some cleaning projects will be frustratingly stubborn
A decade's worth of hands running up and down handrails and walls have probably caused some sort of staining in your furniture and fixtures. Try to find ways to clean them and as much as possible, be prepared to really rough it out, as they won't be easy to clean. Remember, there are going to be projects that need to be done that won't come easy, especially if you've lived in the property for many years.
Fix those nagging problems
If you've put off fixing an issue in your home, it's probably for a good reason. Hopefully it's not just that you're lazy, but because it's too demanding. Always keep in mind that even the smallest neglected problems could put off buyers. Allot some time to address these issues, to make your property gleam. Believe me, the tiniest problem that potential buyers see, they will ask for concessions so if you don't want to knock down your price, better fix what you need to before they come knocking.
Everything will take longer than you think
Be realistic in your expectations. Allotting time for fixing problems or attending to other moving-related concerns is a smart idea for the weekends. It's also a idea to involve everyone in your household, even your friends who don't live with you. Make it to an event so that the harsh reality of relocating won't be as sad. It's also a great way to cut down on costs and the time that it'll take to get everything done.
Putting down your possessions in a sheet is probably the best way to approach which needs more time to attend to, and therefore could save you a bunch of time in the future. By rule of thumb, each task that's equivalent to three hours, usually ends up taking an hour more. So after you do your inventory, tabulate how many hours you need to fix up, dress up, and make your property shine then add the supplemental hours accordingly.
The house won't stay clean
With the house freshly cleaned, and thoroughly sponged and filled with just a minimal amount of furniture in the rooms, your mission of making the home look large and inviting should be accomplished. Next on your docket would be to maintain it that way, especially if you have constant showings. Banning shoes in doors and putting up socks-only spaces is a great idea to keep the area clean and neat. Don't be disheartened if you aren't able to fully make it gleam as you first did when you cleaned up your act. Remember, you can't live in a house without kicking up a little dirt. It's what you'll be dealing with until the house sells.
The walls are in worse shape than you think
Once you start removing the clutter, you'll find all kind of unpleasant surprises. Often, once you remove those dressers, you would find nail holes, gouges and cracks that are easily visible in the naked walls. These would require filling the holes and fixing the damaged spots, then sanding the walls smooth and then vacuuming up all the dust, and will proved to be a time-consuming project that needs careful planning. On the plus side however, the new homeowners are going to see perfectly plain walls, that scream: decorate me.
The reward at the end
Take these lessons to heart when you sell your place, regardless if it's already on the way or if you're planning on selling in the near future. Having a good grasp of what happens in a property turnover will make you efficient the next time you invest and sell. If you have multiple properties, then it's even better, since you can make templates of how to exit from your abode.