As summer officially sets in on the Bay State, it seems that it's not only the temperature that's heating up. Local real estate movements indicate that Boston - alongside its New England neighbors - is basking in property glory.
Sellers finally off the sidelines
For one thing, buyers from years before who are unloading are reaping their investment's benefits, with properties closing at extraordinary prices that are, at minimum, 12-15% above the asking price. Though limited inventory seemed to be the primary reason for the shift in the buyer/seller market in the past months, new data suggest that property values are indeed significantly improving, and are in fact well beyond analysts' expectations, bolstering up owner's interest to sell.
Soaring prices is actually the foremost reason seller's are listing, as found by a survey conducted last month by property giant Zillow. Homeowners are disposing of their property to make money and either downside or invest in other multi-family homes where they live and earn at the same time. This trend is actually leaving buyers frustrated, as bidding wars erupt even in the slightly undesirable property sectors. As more homes are put up for sale, price increases are expected to moderate and most likely taper off during the last month of the summer selling season.
In prior months, inventories in Massachusetts have been at an all-time low, however the fact that home prices have increased so dramatically that it has unlocked a lot of supply from owners who were holding out for the most advantageous time to sell.
Foreign Investors In Massachusetts Market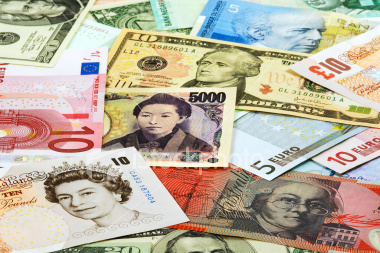 Speaking of selling and people coming out of hiding, it seems that Boston really does have a knack for bringing internationals into the city - this time however, it's not because of the sheer number of schools and universities scattered throughout its historic neighborhoods, but because of investment opportunities.
Reports from various real estate experts, properties developers, and agents are indicating that foreign investors, especially of Asian descent, are snapping up properties in central locations within the city, concentrating on mid- to high-end properties. These investors are flushed with cash and are willing to purchase well above asking prices. In fact, several of the city's luxury condominium buildings - The W Boston, Millennium Place, and 45 Province to name a few - have reported a 24% increase in international closings, with majority paying in cold, hard, cash.
Majority of these cash kings are Chinese, as well as Canadians, Spanish, and other nationalities belonging to South America and Europe. The primary reason for these investors coming in could be attributed to the fact that the US economy is improving, as well as continued growth in the number of student rentals in the city, and finally overseas investment opportunities since their country of origin is lacking growth in the property sector.
Further data shows that of the number of properties sold to internationals, 42% are paid without a mortgage lender and have closed and were paid in cash.
First-time Homebuyers And Student Debt
In contrast to the international buying clientele, it looks like local first-time homebuyers are finding it challenging to secure loans for their dream home, as these young Americans are held back by their student loans. Adding to that, is the set back with the government's efforts to stall student loan debt interest rate's increase. Particularly, student loans are poised to double up in interest rate beginning this year.
What makes matters worse is that student loans are exhibiting high default rates - particularly, around 15% of individuals who have student loans are defaulting on payment. This translates to these individuals have a harder time securing mortgages, and impacting their overall FICO credit score. Conventionally, mortgage lenders are flexible to extend loans to applicants that have a minimum score of 760.
This gravely affects the younger, first-time home buyer market, who has traditionally accounted for 40% of property purchases nationally. Locally however, this number is smaller, and is pegged at 22% of the Boston property market.
So, the moral of the story is that if you're trying to sell your property quickly and above its current value, target those international home seekers who are willing to invest in your home and pay in cold, hard, cash. And who else can better hook you up with them than us? Call to inquire about how we'll market your property and get you that foreign investor you're aiming for! Call us at (617) 505-1781 now.