Though June wasn't exactly kind on the city's heat index, the first month of the summer real estate season greeted Boston with a great start. Home sales continued to spiral upwards, giving hope to home owners who are contemplating putting their properties on the market. Median prices across the state were significantly higher too, blanketing both single- and multifamily homes, as well as brand new and existing home prices. On the subject of rent, the market also seems to be upbeat - which is not surprising for this time of the year, when almost all leasing opportunities pour in as both students and professionals alike start their search for new apartment rentals for fall.
Home Sales Up
Single-family home sales in Massachusetts increased in June to its highest levels, a feat that hasn't been seen for any month in a span of three years. This comes as buyers are finally realizing that this is a good time to get back into the market given the rental market is very tight. The other factor that may have contributed to rising sales is higher mortgage interest rates. A 30-year fixed rate mortgage had an average interest rate of 3.35 percent on May 2, but buy the end of June, it swelled to 4.46 percent. A total of 5,591 single-family dwellings sold last month, up from 5,535 a year earlier, a 1 percent rise.This marks the best month for sales since June 2010, when there were 5,662 sales.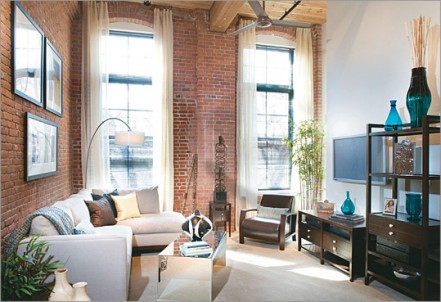 Second quarter home sales totaled 13,915, a 2.2 percent increase from 13,616 in the second quarter of last year. From January through June, a total of 21,659 single-family homes have sold, compared to 21,633 during the same period a year ago, a 0.12 percent rise.
As sales rose, so did prices. For the ninth consecutive month, year-over-year home prices increased. The median sale price of single-family homes statewide increased by nearly 9 percent to $350,000 in June, up from $321,800 one year ago. The year-to-date median sale price rose more than 12 percent to $315,000, up from $281,000 during the same period last year. Quarterly prices increased more than 10 percent to $330,000, up from $299,700 during the second quarter 2012. Prices haven't been this high since August 2007 as buyers compete for the few homes listed for sale, driving prices up with competing bids.
Condominium sales didn't do so well in June. A total of 2,189 condos sold last month, down from 2,261 a year earlier, a 3 percent dip. But year-to-date condo sales are up almost 2 percent to 8,750 from 8,609 a year earlier.
While condo sales slowed, the median sales price increased again in June to $320,000, up 3.2 percent from $310,000 a year earlier. Year-to-date, median condo prices reached $284,000, up more than 3 percent from $275,000 a year ago.
Rental Trends
Though rentals are up from a year prior, there is growing concern about the city's vacancy rate, as this year's market is much tighter than it was last year. As of July 1st, there were only roughly 3,600 vacancies throughout the Boston proper area (excluding Brookline), compared to double that number in 2012. Of the number of vacancies last year, 85% were occupied by September 1st, leaving the notion that there will not be enough apartment units to go around for this year.
What's the most probable explanation for this, you ask? Well, increases in rent prices is one major factor. This is because tenants would rather "stay put" in their current rentals more than move to a new place since moving costs as well as increased lease terms would dampen their budgets. Tenants should be aware that though rent prices are steeper than what they were a year prior, it is also a reflection of the robust and healthy rental market in Boston - where tenant turnovers are likely to move together with demand generated by the high number of students relocating into the city.
It's also quite positive to see that more and more, students are inclined to stay put post graduation rather than be a "transient resident" of Boston. Numbers from City Hall show that 56% of graduating college students last May had plans to "stay in the city to seek long-term employment". This figure is up 20% from the year prior. This conversion of "transient to permanent residents" decreases the number of housing available to the younger Bostonian demograph who, in the past, have inherited rentals from individuals who have matriculated and moved out of the city.
On the more positive side of things, this makes professionals increase their budget ranges for rentals. Historically, the median price young professionals would pay for a one bedroom unit in downtown Boston hovered to a range of $1,600-$1,800. However, this year's data shows that they are willing to secure a one bedroom rental unit in the same neighborhood for a max of $2,100, and expect to pay at least $1,800. This number signifies not only renter's willingness to increase their housing budgets, but also a healthy sign that units will be occupied by the end of the summer season.
For more sales and rental trends, check out our previous Numbers of the Month post for June.