Depending on whether you just bought yourself a rental property or are just starting your apartment hunt or have signed up for a new lease, you'd be glad to know that the City of Boston passed new rules of renting. This applies mostly to first time landlords who have properties that's up for rent, but it's also good to know your rights as a tenant of the place.
The new law should've been in effect on August 1, but because of the sheer number of rental properties out there, city officials extended the effectivity date to August 31st. Essentially, every landlord will have to register any private rental unit located in Boston which, coupled with some new inspection rules, will hopefully hold landlords more accountable for providing tenants with proper living conditions. A piece of good news that's certainly welcomed by every apartment hunter.
Landlords who fail to register their apartments with the city will be subject to fines and other disciplinary actions. As of now, non-compliant owners will be subject to a fine of $300 per month and assessed 1 point in the 'Chronic Offender' point system for non-compliance. As of end-July, there are approximately 140,000 total units in the city that will be required to register.
As a renter, all you'd need to know is that your building's owner is required to give all details to the city regarding the property and their contact information, as well as the condition of the building and the units within it. This ensures that in the unfortunate event that something goes not as planned, you the renter, is covered and would have the help and assistance of the city in mitigating the situation.
If you're a property owner, head on over to the online registration system and get more details about it by clicking here. Don't fret, it's not a long process, and there are certainly exemptions to the new law: While all private rental property must be registered, public property and owner-occupied residences with six or fewer units will not have to go through the process.
If terms of fees, landlords must pay the city a $25 first-time registration fee and $15 annual renewal fee for each unit. Fees are capped at $2,500 maximum per building and $5,000 maximum per complex (2 or more buildings on same parcel). In the subsequent years after 2013, the registration deadline will be July 1.
Rent Price Increases
It's no secret that rental prices in Boston are higher than the average media across metropolitan cities in the US, making it a challenge for the average home hunter to find affordable and spacious living spaces. According to Trulia, rent prices as of July increased by 4.1% versus last year. The current average rental rate is pegged at $2,375, and vacanies are still in 3 percent range.
But, if you're willing to wait and have got a place to stay in until end of September, it might be easier to look then, as the market is expected to loosen up a bit by then. In fact and though not a lot, some landlords had to revisit their rental prices the first two weeks of August, in order to rent out their units. Though not a usual practice especially in the highly coveted areas of Back Bay, South End, and Beacon Hill, it happens. And this is only a sign that come September, landlords would be more flexible to terms.
More affordable neighborhoods, such as South Boston, where you can get a two-bedroom in the $2,000s, turn much faster; where in the Back Bay, a two-bedroom would be about $4,500 and those higher price rentals move slower. Some good news to ease the Sept. 1 crunch, is that both apartment owners and renters want to avoid the September 1st rush and are staggering the leases to an August date, middle of September or even October date. Even better news is that next year more newly constructed apartments will be complete, helping to ease the tight supply of apartments in Boston.
However, if you've found that perfect place where you'd want to settled - at least for the next year or so, and are afraid to lose it to someone else offering a better bargain for the buyer, then here are four tips that could just make you the winner of the rental of dreams: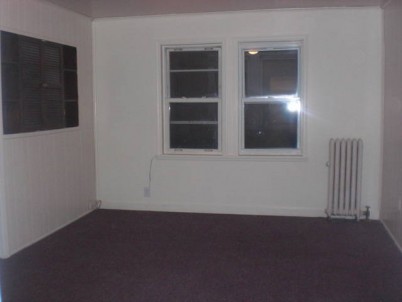 1. Offer to take the apartment "as is" and take over the lease right away In the event that you find your dream apartment and it still needs a bit of work (ie renovation), let your broker know to highlight that you'll take the apartment 'as is'--without being cleaned or painted--when your application is submitted. This way, the owner is secure already that even though he doesn't do any redo's, he's good to go. It gives you a better shot at standing out and landing an apartment when there are multiple bids--especially the case for an under-market rent stabilized deal which is rare and extremely difficult to find. Mind you, this trick is only if you're dead set on the apartment for all its excellent qualities: location, amenities, and all. Renovations could be done easily, provided you have the funds - but there are certainly ways to secure the apartment "as is" and negotiate for an installment improvement plan from the landlord. This gives the owner flexibility in terms of their cash flow, and you a place to stay in the meantime. Just make sure that everything's written down as an addendum to your lease so you're also secure that in the event you entered into an install improvement plan, you'll have the place all spruced up one, two, or three months down the line.
2. Be proactive -- and put a lot of money down if you can If you can, offer to put more than the required amount of money down--several months' to even a full year's worth of rent. We advise renters to "be proactive and actually ask the landlord or the landlord's agent, 'What would it take to get the place?' Usually, a landlord will like the sincerity and interest and tell you exactly what they want.
In the case of a condo, a tenant who explains that they're open to the owner's specific needs -- like showing an apartment while still occupied to other investors or setting up a long lease--is probably going to get put on the top of the list. The point is be flexible so the landlord knows you're not going to be a stuck up tenant.
3. Offer incentives -- but don't get too extravagant We've had prospective tenants offer to replace the kitchen appliances with new ones, gift the landlord with customized items and gift certificates, even a free cruise around the city in a sail boat and free gym memberships - that's how much renters out there are desperate to get their dream apartment. These types of incentives tend to work better in smaller buildings with small landlords than in large ones though, so always think it through first before making a move. There's no guarantee they'll snatch up your offering, but it's a sure way to get the owner's attention.
4. Don't be afraid to get personal Add a personal touch when putting in an application, even when it comes to rentals. It's always good to have a short write up bio in standby just in case you encounter a difficult owner who has trust issues. Something short but detailed about what you do, what your interests and hobbies are and what community events you participate and are involved with. This gives a human touch and a warm feeling to the rather dry application process.
STILL LOOKING FOR YOUR DREAM APARTMENT? CALL US NOW TO SCHEDULE SHOWINGS! CALL (617) 505-1781 NOW!