Despite what the weatherman may say, summer season has official come to a close - for the housing market, that is. Move in day has come and pass, with thousands of students, professionals, locals, and internationals turning the key to their newly- owned or rented properties last September 1st. And though there are still those who are still searching and seeking, few are left on the sidelines of the great property hunt of 2013.
Looking back, this summer has been the comeback that the market has been waiting for: there was an equal opportunity for both buyers and sellers who have been waiting patiently for the return of the real estate rumble. Property values as well as mortgages rates steadily increased, but not so much as to make buying unaffordable, and the market has responded with resounding success for sellers wishing to dispose of their hoarded realty assets. And although there were fears of the inventory choking mid-way into the summer season (both locally and nationwide), the market performed beautifully in Boston with only a little leftover, signifying the real estate's robust return in the form of turnover of deeds and titles.
As was and still is the perennial dilemma for renters, it was a bit of a squeeze to look for "affordable" apartments - as more and more individuals descend into the city, relocating for school and work; adding on to the massive number of already-renters in Boston and its Greater neighborhoods. And just like clockwork and the turn of seasons, rental rates in the Greater Boston Area almost escalated this year, putting further pressure into the rental and relocation market.
Here's a look at the highlights of this summer season's property market:
HOME SALES
Boston saw its best single-family sales in July, right when the summer months were peaking. In particular, there were 5,750 homes that sold during this period. That's up 20% compared to last year, and 28% the year before that. July was also the fourth consecutive month of year-over-year-over-year sale increases. Earlier in the season, real estate professionals were worried that there was a bubble blowing up for Greater Boston properties, especially because median prices were going up at extraordinary rates that could have been a cause for worry as demand could easily fade. For instance, the median single-family home in July was up by 12% compared to the previous year, clocking in at $355,000. However, sales and therefore demand has been stronger than expected, signifying that the real estate rebound is directly addressing the recovering market.
NEW LISTINGS' SALES SOAR
Speaking of recovery, it seems like the perfect time to buy your dream home is now - or so majority of Bostonians thought (and acted on!) this past summer. Numbers show from July 2012 to July 2013, new listings in Massachusetts' 54 cities and towns rose 13.9 percent for detached homes and 11.3 percent for condominiums, while closed sales increased 16.1 percent and 18.6 percent, respectively.
Conversely, the inventory of homes for sale plummeted to 2,615 -- a 34.4 percent drop -- and the time homes spent on the market until sold also plunged -- by 41.8 percent -- to just 47 days. In Boston, new listings were up by 21.6 percent and closed sales rose by 17.2 percent. The inventory of homes for sale plunged by 39 percent to 904, and the time homes spent on the market until sold also dropped, by 47.3 percent, to a mere 34 days. This just means that new listings were enough to keep the market afloat and satisfy the public's demand.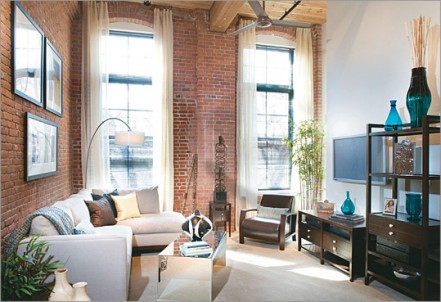 ROUNDING UP RENTALS
While most of the student population of Boston has their place locked down and furnished, there are still some stragglers trying to find last-minute September move-ins. And if you're one of them, better read up, since we're giving you the low-down on what the summer season's onslaught of rentals has done to the market, making you better informed with where you stand in terms of neighborhoods you should focus your search on.
Similar to housing sales, there was a lot of concern for the rental market going in to the summer months - when the peak of almost all rental deals happen. The inventory was choking for its own good, with majority of owner-homed units being held down until the last minute, waiting for current tenants' indication of whether the space would be vacant or not. Couple this with the limited number of newly-turned over developments (most projects from last year are still on-going construction and or finishing), renters were forced to wait until the end of July and August to find a suitable space.
Known to many, Boston has a higher average rental rate compared to the rest of the nation, as most apartment leases are fueled by the fast and high turnover of transient students coming and going. So, while professionals also have a substantial share of the pie, students are left to look at neighborhoods with lower average rents. To fuel your imagination of how rentals can skyrocket, here's a quick snapshot: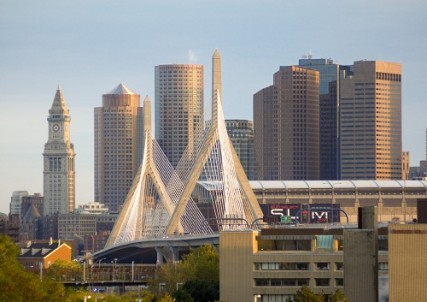 The most expensive rentals are located in Downtown Boston, consisting of the Back Bay, Beacon Hill, and Financial District, where the median rent is $3,750, and where a one-bedroom 12-month lease would cost you a cool $3,090. Also in the same neighborhoods, a 2-bedroom is not that far away, with an average price of $4,200. This figure is also the highest amongst all 39 neighborhoods found in the Greater Boston area. If your address point to any of these neighborhoods, chances are you're either lucky or living large! One thing is for sure, though: you're living in a posh property.
In terms of size and price, Chinatown commands the lead, with an impressive $4.27 per sq ft of living space. Average sizes of apartments in this neighborhood though is 600, so that and the fact that you're centrally located is probably the reason why it's priced so steep. Not surprisingly, the home of the Bay state's costliest studio units are in high-end East Cambridge, where a 300-400 sq ft rental would most likely cost you $2,350.
Overall, Boston's median rental rate is $2,350 - accounting for all sizes and neighborhoods. Cambridge, on the other hand, is more costly at $2,580 - considering the limited number of units available in the area as compared to Boston.
And if you're still searching and hunting for the "Holy Grail" of finds, you would be wisely advised that the absolute lowest median recorded for a rental property is in the neighborhood of South Dorchester. The lowest studio rate was $1,150 in Roxbury, and as expected, student-central Allston and across-the-bay East Boston were lowest in the 1-bedroom ($1,550), and 2-bedroom ($1,660) categories, respectively.
Make sure to stay tuned over the next couple of days, as we dissect how the real estate market performed and played out this past summer season.