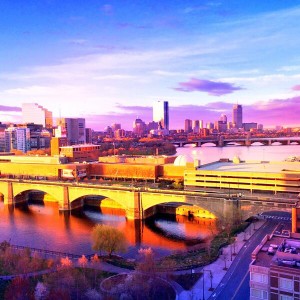 The sun is officially out and springtime is blooming beautifully in Boston. What does that mean? Well, in a massive college town like ours, that only leads to one thing: summer break. Do you know what else? An abundance of rental units - or at least the opportunity to consider it - as students take a break from collegiate life and vacate their rental properties. And whether you're looking to move, buy, or rent, it's always good to have an extra eye out for neighborhoods where you get the most for your money. Here's a round up of both the priciest and the most sensible areas to rent, or invest in.
For the latter, it would be a good idea to look around these neighborhoods, as rents historically have better, more consistent return in these more "centrally located" pockets of the city. If you own property in any of these areas, we suggest you also consider divesting as numerous buyers are lurking around, practically prepared to dig deep into their pockets to get a piece of the "promised land". Why? Probably because these are also neighborhoods that have a diverse mix of commercial and residential spaces - as well as a good mash up of professionals and students alike, serving up a rosy picture of potential.
Interestingly and historically, Boston has always belonged to the exclusive list of metropolitan cities that experience rising rents, no matter the economic circumstance. The city's student population is so huge that landlords have an assortment of applications to choose from. In fact, the overall Boston rental market increased 11% the first quarter of this year, pegging median rental price at $2,071. East Boston, though still within the "reasonable" range, saw the greatest price hike, clocking in at 12.6%. Perennially property hotspot Back Bay however, saw its rental rates decline by 1.4%, with South Boston surpassing its median rental price by just $10 bucks.
BOSTON MEDIAN RENT LIST PRICE: $2,071 As of March 31, 2014
ABOVE MEDIAN PRICE
South End $2,850 South Boston $2,760 Back Bay $2,750 Charlestown $2,650 North End $2,545 Fenway $2,410 Jamaica Plain $2,400 Allston $2,240
However, if you're like any normal Joe just plainly looking for a change in living space, or are new to the city, these "hot spots" are considered excellent neighborhoods for starters as well. It gives you a good taste of the city, without the bitterness of big rents. Investors shouldn't shun away from these neighborhoods, too, as properties in these areas also consistently producing gold coins from the thriving student population, even when classes are on recess. This comes as the city is continually sprawling outward (with special mention to neighborhoods East and West of downtown Boston).
BELOW MEDIAN PRICE
Kenmore $2,060 Brighton $2,020 East Boston $1,950