Before we get down to the business of the headline, let's first take a glance at the glimmering national performance of properties last September. It seems that after months of softening housing data, the tide may be turning towards a continued housing recovery - something analysts weren't sure was going to happen for the remaining quarter of the year.
According to data released last Friday by the Census Bureau, September housing starts - a gauge for the number of homes in which construction has begun - rose 6.3% to 1,017,000, translating to an increase of 17.8% over last year's figures. This means that more and more homes are being built across the country in anticipation of demand. Little is known about how much of this figure are actually homes that have already been prepaid for, but traditionally this data translates to the number of housing units that have an eventual closing date within the next six to nine months. Building permits - another measure of how well the construction of new housing units are doing - also rose 1.5% during September, increasing 2.5% above last year's levels. These numbers are a much-welcomed improvement from August, when housing starts fell 14.4% and building permits slumped 5.6%.
All this data suggest the real estate conditions in the nation are continuing its path to stabilization, at least in terms of inventory. If you can remember, there was a period this year when nationwide inventory looked grim, as investors stocked up on available listings. The local market also took a turn for the worse, when supply was forecasted to only last 2.2 months (the average healthy market has supply for at least 5.5 months).
The housing story has largely focused on softening home prices over the past year. Home prices peaked during the first quarter of 2012 and started to soften fall of September 2013. But as more and more media outlets and research firms are reporting, home prices are still expected to rise over the next year, but at a smaller growth rate versus 2012.
In totality, the pullback in prices coupled with the continued decline in mortgage rates, should allow more buyers to enter the market on the heels of greater affordability. Currently, 30-year mortgage interest rates are at their lowest since June 2013, paving the way for first-time buyers to take chance of the on going climb towards real estate recovery.
America's Most Expensive Rental Neighborhoods
Speaking of buying, if you're living the Government Center area of town, you might want to consider buying. The central neighborhood is in the spotlight this week, as CoStar - a commercial real estate data provider, released figures on the average monthly lease for a one-bedroom rental rate in the US during the peak season of September. Turns out, the rest of the country is only paying, on average, $939 a month. That's obviously waaay off Boston's median rental rates.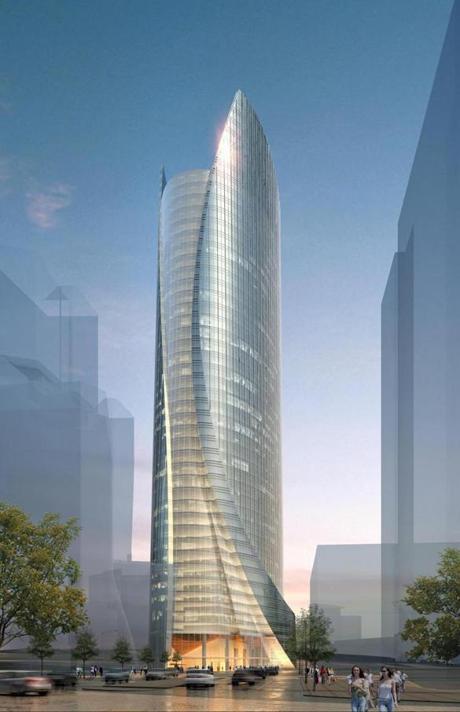 One bedroom rentals in the Government Center neighborhood place 4th Most Expensive across the country, clocking in at $3,643 per month. New York City's Penn Plaza, DUMBO, and San Francisco's Yerba Buena districts precede it, not by great lengths, though. Below is the complete list of the Top 15 Most Expensive Neighborhoods For Renters in the US:
1. New York City: Penn Plaza / Garment District - $4,440 average monthly rent
2. New York City: DUMBO (Down Under the Manhattan Bridge Overpass) - $4,023
3. San Francisco: Yerba Buena - $3,643
4. Boston: Government Center - $3,782
5. Oakland/Emeryville, Calif.: Golden Gate - $2,695
6. Palo Alto, Calif.: Crescent Park - $3,157
7. Great Neck, N.Y. (Nassau County): Great Neck Plaza - $3,223
8. Jersey City, N.J.: Historic Downtown - $3,068
9. Newport Beach, Calif.: Newport Center - $3,133
10. San Diego: Harborview - $2,206
11. Queens, N.Y.: Hunters Point - $2,811
12. Washington, D.C.: Foggy Bottom / GWU / West End - $2,662
13. Pasadena, Calif.: Southwest Pasadena - $2,957
14. Philadelphia: Rittenhouse Square - $1,860
15. Boston: Back Bay - $1,850
And with the proposed plans to build a tall skyscraper on the sites' current garage parking, there's sure to be increased interest in the area, as well as perhaps an increase in rent? Hopefully not much more. Read more about the details of the gargantuan project here and here.