Two of China's giant insurance companies are heavily investing in the ambitious Pier 4 development along the banks of South Boston's Waterfront. China Life and Ping An are joining New York real estate company Tishman Speyer as co-investors in the soon to be built Boston destination. The consortium plans to build a 13-story, 373,000-square-foot office building and a nine-story luxury condo building on Pier 4, next to the Institute of Contemporary Art.
The introduction of foreign direct investment into the local Boston property market is not unknown, with last year's number being a very strong indication of international interest in the Boston community. Particularly, nearly half of the investment sales in the Boston area in 2014 were attributed to foreign investors.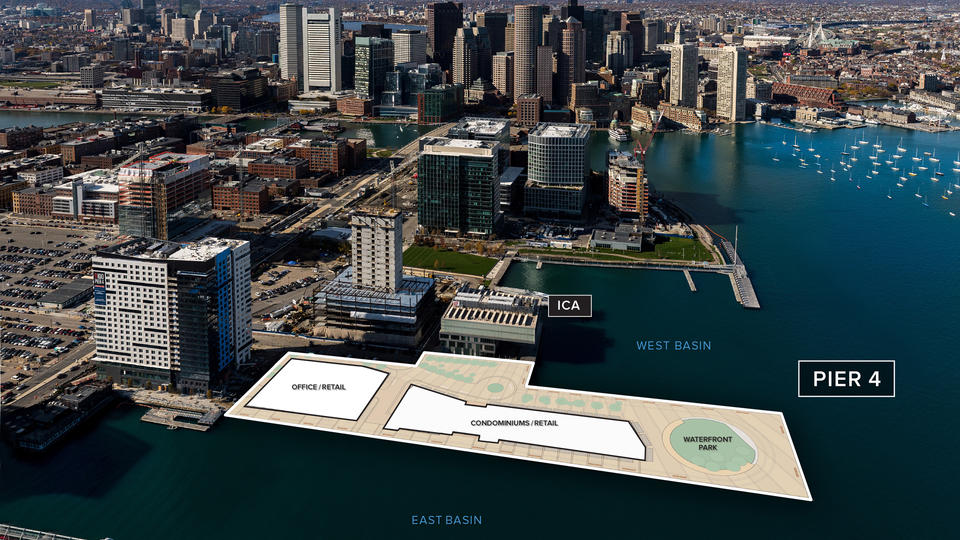 It is not surprising that Chinese investors are flocking in to the city, given how majority of investment bankers were educated in Boston during their brief stint here during their college years. Financial institutions in China have very stringent rules of capital outflow however, due to recent movements in their local market, investors are now able to freely channel their resources to projects that also cater to their socio-economic growth, and Boston is an education hub for the Chinese.
The Greenway Gets Another Gem
The Rose F Kennedy Greenway is about to get busier in the summer, as a sprawling 28,000 square-foot local food market is set to open in July. Housing over 30 permanent year-round vendors selling locally produced items such as farm fresh produce; meat and poultry; milk and cheese; fish and shellfish; bread and baked goods; flowers; and an assortment of specialty and prepared foods - the new "Boston Public Market" will surely be a destination for both locals and tourists.
The initial vendors announced today include farmers, fisherman, and food producers from Massachusetts and throughout New England. The Boston Public Market will be the only locally-sourced market of its kind in the United States. Everything sold at the Market will be produced or originate in New England.
To be located directly above the Haymarket MBTA station, the local food marketplace is the permanent solution to the Open Market currently only being held in the spring-summer months from a short distance away from the new location. The Market will span the ground floor of 136 Blackstone Street, which also contains the Boston RMV branch, entrances to the Haymarket MBTA station, vent stacks for the Interstate-93 tunnel, and a parking garage. The Market is located in downtown Boston's emerging Market District, next to the Haymarket pushcart vendors and the historic Blackstone Block.
More details of the Boston Public Market aka "BPM" (including how you can be a vendor) can be found on their website.